Wet food with insects - pumpkin & parsley
Wet food with insects - pumpkin & parsley - provides a delicious variety in your dog's diet. Full of flavor and with the right nutrients.
Teds dog food:
✔️ has a high anti-inflammatory effect;
✔️ contains easily digestible proteins;
✔️ is made from insects and contains all the necessary amino acids
✔️ is naturally hypoallergenic and therefore contains no hydrolyzed proteins.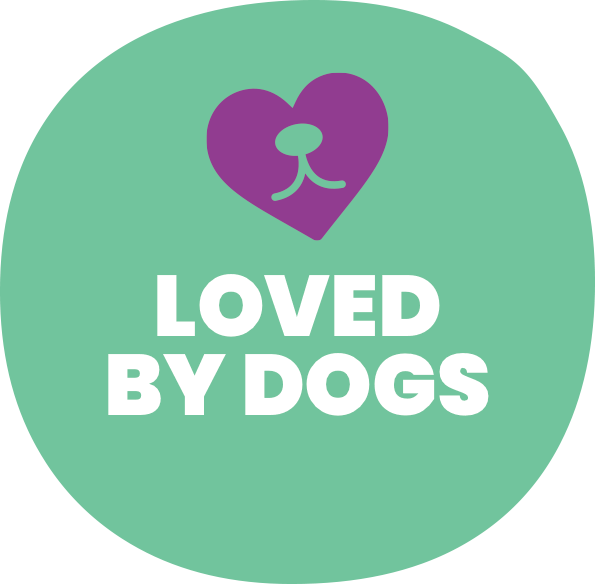 Already thousands of dogs enjoy teds every day
Palatability is very important to us. More than 95% of all dogs choose Teds dog food over other brands.
This high wagging score makes feeding Teds not only good but also tasty.
.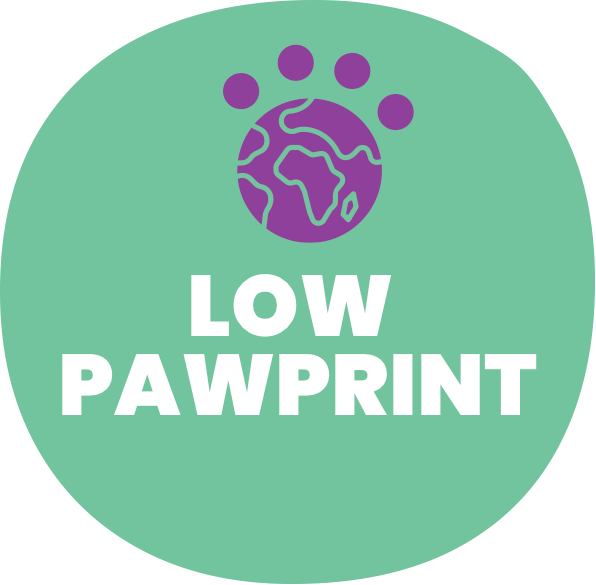 100x more sustainable dog food
With our food, we want to reduce the C02 impact of our four-legged friends.
We are committed to a C02 positive product, transportation and business. We are well on our way to making our entire production C02 positive already.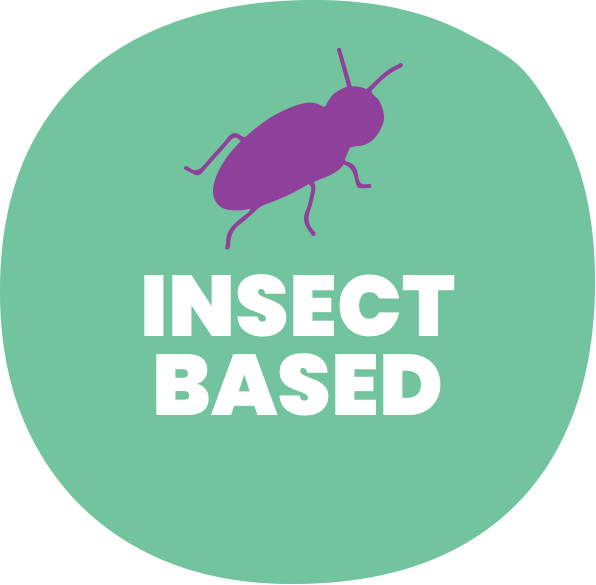 Super healthy insect protein
A dog is not a vegetarian that is why we use the super healthy Dutch-produced protein from the black soldier.
This sustainable protein source is a great alternative to offal or animal by-products. Those don't come into our house, of course! 
Just like for humans, it is also important for dogs to have variety in a diet. And despite the delicious taste of Teds dry food - full of flavor and the right nutrients - there isn't a dog that won't wag and drool over Teds wet food. Last but not least, it helps keep your dog's hydration levels up which can help prevent urinary tract problems.
The addition of pumpkin not only provides a nutritious meal and extra vitamins, it can also help against digestive problems. Parsley also offers high iron, as well as containing silicon, vitamins B and C and carotene. It makes a positive contribution to your dog's blood, heart and kidneys.
Advantages and unique features
We know we are pioneers and are proud to launch the world's first insect wet food. Not only do dogs love it, we are proud to have a highly nutritious AND sustainable alternative to existing wet food products. Why? Because it:
highly nutritious and full of flavor;
makes a positive contribution to your dog's blood, heart and kidneys;
It helps against digestive problems;
our product is the most sustainable wet food product in the world.
Sustainable dog food
Where good nutrition and a sustainable future come together. We represent a new guard of dog owners. Who strive for better ingredients and a conscious lifestyle. Not only for ourselves, but also for our faithful four-legged friends. We do this by replacing traditional meat & fish with insect protein. This way, your dog still gets all the nutrients he needs while contributing to a more sustainable world.
Tasty and healthy
Hypoallergenic and flavorful. Of course, your dog deserves the very best. Our wet food is hypoallergenic, rich in nutrients and contains essential amino acids. Proteins from insects are also easily digestible, making it a carefree treat. And not unimportantly; all this also goes down well with dogs. In our dog panel, 95% of all dogs chose Teds over the traditional food tested.
Good for your dog and the planet
Insect-based dog food. We believe that your dog deserves the best food while you can contribute to a more sustainable lifestyle. We do this by replacing the protein in the food with insect protein. Insects also have a higher quality protein profile than cow meat (and many other meats).
Growing insects also requires a lot less water and nutrition than conventional feed. The CO2 emission during the growth of insects is about 50x less than that of a cow. From now on, your dog can also do his part, without compromising on taste and health!
Composition
Insects (48%), vegetables (pumpkin 4%), vegetable protein extracts, minerals (0.05% glucosamine), vegetable by-products (0.4% inulin, 0.1% dried parsley).
Analytical constituents
Crude protein: 7.5%.
Crude fat: 5,5%.
Crude ash: 2,0%
Crude fiber: 1.0%
Moisture: 76%.
Additives (per kg)
Nutritional additives: Vitamin A (Retinyl acetate) 10 000 IU, Vitamin D3 (Cholecalciferol) 75 IU, Vitamin E (DL-alpha-tocopheryl acetate) 30 mg, Biotin (D-(+)- Biotin) 100 μg
Zinc (Zinc sulfate, monohydrate) 15 mg, Manganese (Manganese(II) sulfate, monohydrate) 6 mg, Copper (Copper(II) sulfate, pentahydrate) 1 mg, Iodine (Calcium iodate, anhydrous) 0.3 mg
Nutritional advice
Comprehensive nutritional advice is available on the packaging of this product.
The energy value is 96 kcal/100g.
Answer any questions you may have
I find insects exciting. Is that good for dogs?
Insects are super healthy and sustainable. Have no fear: you won't find a leg of cricket or a whole mealworm in your dog's kibble. To make Teds, they use the larvae of the (Black Soldier) black soldier fly, which is ground up after harvesting.
The life cycle of the black soldier fly takes about 6 weeks. In special fly chambers, where tropical heat is simulated, the eggs grow into larvae. These are used as a protein source for making our dog food.
There have been hundreds of studies on the use of Insects in pet food. Our Dutch supplier Protix is one of the world's leading producers of high quality protein. If you want to know more about how this protein source is made watch the video below.
Tip: Ask your current dog food brand for a video of their protein source production. That suddenly makes our food even more appealing 🙂
What about the sustainability of your products?
Product
Insect protein and minimal carbon footprint. 20% of the total meat production goes directly to our pets. And thus contributes to a significant portion of our CO2 footprint. Insect protein production requires much less land, energy and water than meat and fish production. Therefore, we believe that the time for traditional pet food is over. As true carnivores, dogs need animal protein. Replacing traditional meat and fish with insects reduces the carbon footprint without compromising your four-legged friend's needs. After all, insects have a much higher protein content (70%) than traditional meat (25%).
Packaging
We package our kibble in mono-plastic recyclable containers. 
Can a dog be allergic to your food?
Teds is hypoallergenic. Allergies are caused by certain substances (often proteins) to which dogs are sensitive.
This is increasingly common because dogs have been fed the same nutrients for years or of very low quality (offal).
Insects are a new protein source and, to our knowledge, there are no known cases of dogs being sensitive to insect protein. Unlike other hypoallergenic foods where protein is cut up (hydrolyzed), the insects in Teds are already naturally hypoallergenic.
Switching to Teds how do I do it?
Switching to Teds goes very smoothly provided you go through the right steps. There are several ways to switch to a new kibble. These ways differ if you look at the kibble you are currently feeding and the kibble you are switching to.
Cold-turkey, overnight immediate changeover, necessary when switching from extruded to pressed kibble or vice versa.
We recommend switching your dog to our food at one time if you go from pressed to crockpot or vice versa. It is important here that you do not not mix the two. It may occur that the stool is slightly different than normal due to the change, this is not serious. Give your dog time to get used to it.
According to the following changeover schedule when going from pressed to pressed or crispy to crunchy. Make sure you still have enough of the old feed in the house to make a smooth transition.
Step 1: 25% of Teds and 75% of the old dog food. The dog can get used to this for two days. After that, you can continue to slowly phase out the old dog food.
Step 2: 50% of Teds and 50% of the old dog food. Again, it is important to let the dog get used to this for two or three days.
Step 3: 75% of Teds and 25% of the old dog food. The dog is now almost completely switched to Teds dog food. Do this for 2 days.
Step 4: 100% Teds 0% of the old dog food. Now your dog is completely switched to Teds dog food.
Note: When switching from an extruded (crispy) kibble to pressed kibble or vice versa, we do not recommend switching using the switching schedule.
Don't change your own behavior when feeding your dog. This may cause your dog to change his own behavior as well. Should you experience any problems, please contact us.